Open Enrolment Day 2023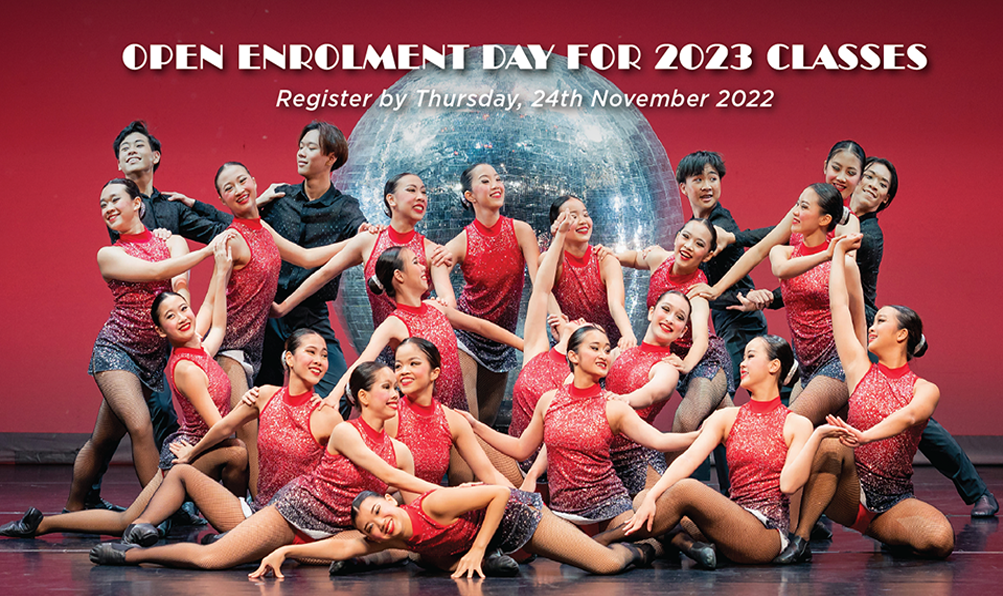 PRE-PROGRAM 4YRS
12.00-12.45pm Trial
For dancers turning 4 or 5 years in 2023. This one-hour weekly class introduces the young dancer to Ballet and Jazz techniques in a fun and engaging manner.
PRE-PROGRAM 5YRS
9.00-10.00am Trial Option 1
1.30-2.30pm Trial Option 2
For dancers turning 5 or 6 years in 2023. This 90min weekly class develops fundamental dance techniques in Ballet, Tap, and Jazz and builds confidence and performance skills.
LEVEL 1 JAZZ, TAP AND BALLET
10.30-11.30am Trial Option 1
3.00-4.00pm Trial Option 2
For dancers turning 6, 7 or 8 years in 2023. The first formal level in our training program offers classes in Ballet, Tap, and Jazz. Dancers train 2hrs per week and work towards CSTD Examinations in all three genres at the end of the year.
OPEN CONSULTATION AND PLACEMENT ASSESSMENT
20min sessions from 9.00-7.00pm (by appointment)
If your child is 7yrs+ with previous dance experience, we invite you to come down to the studio to meet with our Director. Your child will undergo a short assessment and be placed into classes suitable for their development as a dancer. Enrolment is subject to availability and on a first-come, first-served basis, so do get in quickly!
All dancers from 4yrs old upwards are given the opportunity to perform in our annual concert on stage!

Where
Jitterbugs Swingapore®
20 Upper Circular Road
#02-21A The Riverwalk
Singapore

When
26 Nov 2022
Saturday
9:00 AM