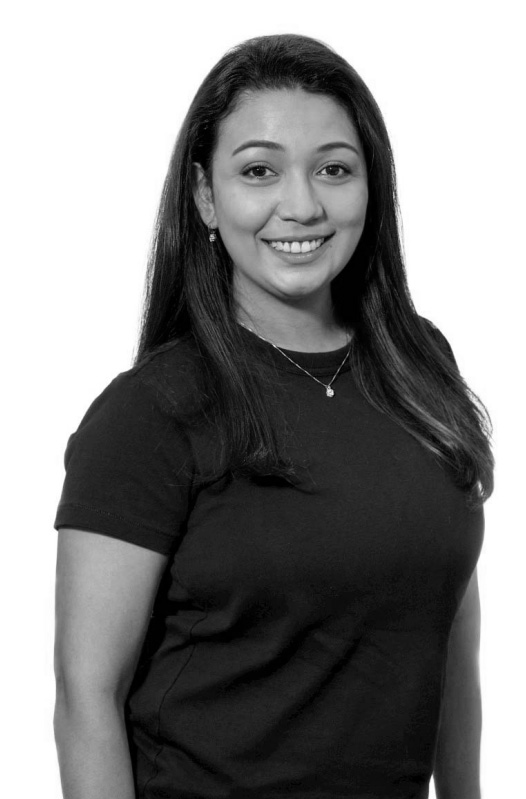 MS SHANTI GOMES
Teacher, Choreographer
I believe dance to be an exceptionally effective and valuable avenue where young students can find lifelong skills that extend beyond the dance studio. I am honoured to be in a position where I can help nurture and develop young individuals to find and maintain their passion, through the hard work they put into classes with me.
Shanti Gomes completed all her Royal Academy of Dance (RAD) and Commonwealth Society of Teachers of Dance (CSTD) Examinations under the tutelage of her first ballet teacher Ms Penny Low. At the age of 13, she successfully entered the Dance Arts Scholarship programme and trained intensively under the late Tony Llacer.
Wanting to further her career in dance, she enrolled on the Diploma in Dance programme at Lasalle-SIA College of the Arts, where she danced in works by international choreographers including John Mead (USA), Dr Caren Carino (Ririe-Woodbury), Jamie Redfern (Aus), Ravenna Tucker (UK) and Natalie Weir (Aus).
Always passionate about dance education, Shanti holds her Classical teaching qualifications from both the CSTD and RAD. Shanti is also an appointed mentor by the RAD for the Certificate in Ballet Teaching Studies (CBTS) and the Professional Dancers Teaching Diploma Programme (PDTDP).
As a dance educator for more than a decade, Shanti is strong believer in the importance of cross training with dance. Shanti is also qualified with a Pilates Mat Based certification and is a certified Progressing Ballet Technique (PBT) instructor.